Many of us struggle with our body image. Sometimes dieting and exercise is simply not enough to reach our body image goals. Some bodies have stubborn spots where fat refuses to go away. One possible solution to this problem is Body Contouring. Simply put, body contouring is the reduction of fat or loose skin to reveal a toned and fit body. It is a clinically approved medical procedure that is painless, noninvasive, comfortable, and can help the patient feel more confident in themselves and their appearance.
Body contouring can help target stubborn fat in the abdomen, thighs, "love handles" that will not disappear regardless of what steps you have taken to get them to. Body contouring can help you go down a dress size by redefining your waistline, it can help you look better in your favorite pair of jeans by lifting and shaping your buttocks, or you can simply feel good about the way you look in the mirror after body contouring has firmed up the curve of your hips or flattened out your stomach.
Our procedures at LightRx, be it with radio frequencies, low level lasers and pulsed magnetic fields are all non-surgical, safe, and FDA approved. Treatment sessions are fast, usually lasting somewhere between thirty minutes and an hour. Afterwards you will be able to leave our clinic and be able to return to your daily activities with no downtime.
How does Body Contouring Work?
There are many options when it comes to body contouring and different methods work best for different people. Ultimately, it depends on the patient's aesthetic goal. A patient can have fat melted away using low level lasers through a process called laser lipo. Laser lipo uses low level laser beams that are released through treatment pads to break down stored triglycerides into free fatty acids and glycerol.
These free fatty acids and glycerol are released into the body through the cell membranes and transported around the body to various tissues where it waits to be burnt off through post-treatment exercise. This process is permanent so long as the patient keeps up a healthy diet and exercise because the fat storing cells are killed and can no longer collect fat.
Another part of body contouring is skin tightening, typically skin tightening is done with a combination of radio frequencies and magnetic pulses. The radio frequencies and magnetic pulses cause a thermal reaction in the tissue, causing the body's natural healing process to respond and tighten the skin. The body does this by forming new collagen which then contracts and tightens the skin. These skin tightening techniques work great on the face and neck area, but also work when targeting cellulite on the stomach, thighs, and buttocks.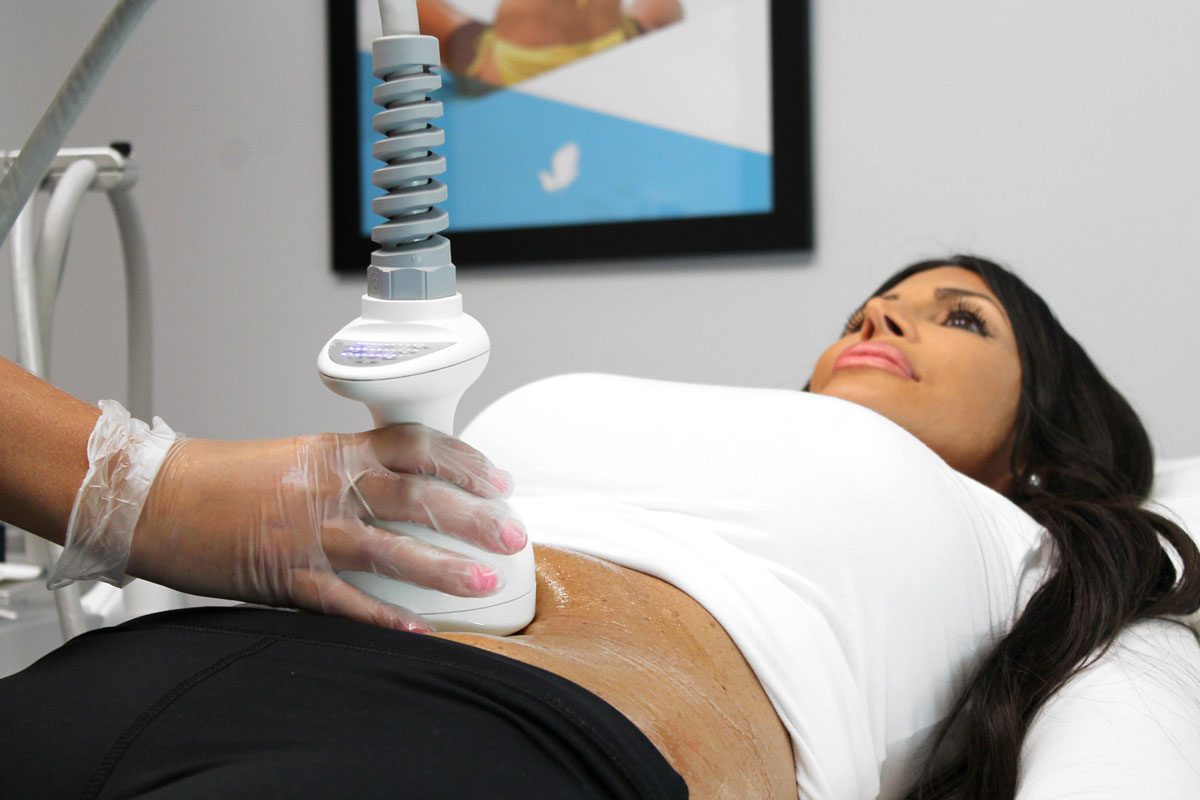 Our Body Contouring Technology
When it comes to body contouring LightRx uses the Venus Bliss Non-Invasive Lipolysis system. The Venus Bliss is used for both the laser treatments and the skin tightening aspects of body contouring. It is clinically validated to remove fat and provide a more contoured look and it focuses on patient comfort. For the laser treatments it employs 1064 nm diode laser applicators to induce lipolysis. This leads to a reduction of fat cells in the target area. The Venus Bliss focuses on patient care and comfort through its technology. It features 4 diode laser applicators that can be activated individually and placed in various configurations.
This flexibility allows it to form fit to nearly any patient. These applicators have uniform energy distribution across sapphire crystals which evenly heat the target tissue. This technique eliminates hot spots in small areas that could cause discomfort or pain during treatment. Each applicator is also equipped with tissue contact sensors that ensure a safe and therapeutic effect. The lasers also measure temperature to regulate heat and ensure patient comfort.
As for skin tightening the Venus Bliss also comes equipped with the (MP)2 applicator with VariPulseTM technology to provide patients with a solution to smooth out the abdominal area, reduce facial wrinkling, or tighten loose skin on the arms or chin. It can also reduce cellulite on the thighs, buttocks, or stomach. It is powered by multi-polar radio frequency and pulse electromagnetic fields with VariPulseTM which targets fat and reduces circumference. This process gives the body a more contoured appearance and reduces cellulite for a firmer look. It utilizes dual multi-polar electrode crowns as well as a unique array of electrodes for a quick and efficient treatment of large areas.
This wonderful applicator delivers significant depth of impact for a greater reduction of fat and a more significant skin tightening. The VariPulseTM technology works by way of an adjustable pulsed suction which is integrated in the (MP)2  applicator as a way to facilitate deep effect on tissue. The technology increases penetration and the effects of RF energy by improving the contact surface between electrodes and body tissue. The VariPulseTM technology also works to increase blood flow to enhance lymphatic drainage.
Body Contouring Before and After
Body contouring can help you achieve your desired body image goal. Before a treatment, a patient may have loose skin on their arms, cellulite on their thighs, a double chin, large love handles, a rounded abdominal area, or some other unwanted quality. Body contouring treatments can remedy any of these issues. Patients will have smoother, tighter skin, a flatter stomach, or reduced cellulite. If you would like to see some of the results of previous patients treated at LightRx, visit our before and after gallery.
Frequently Asked Questions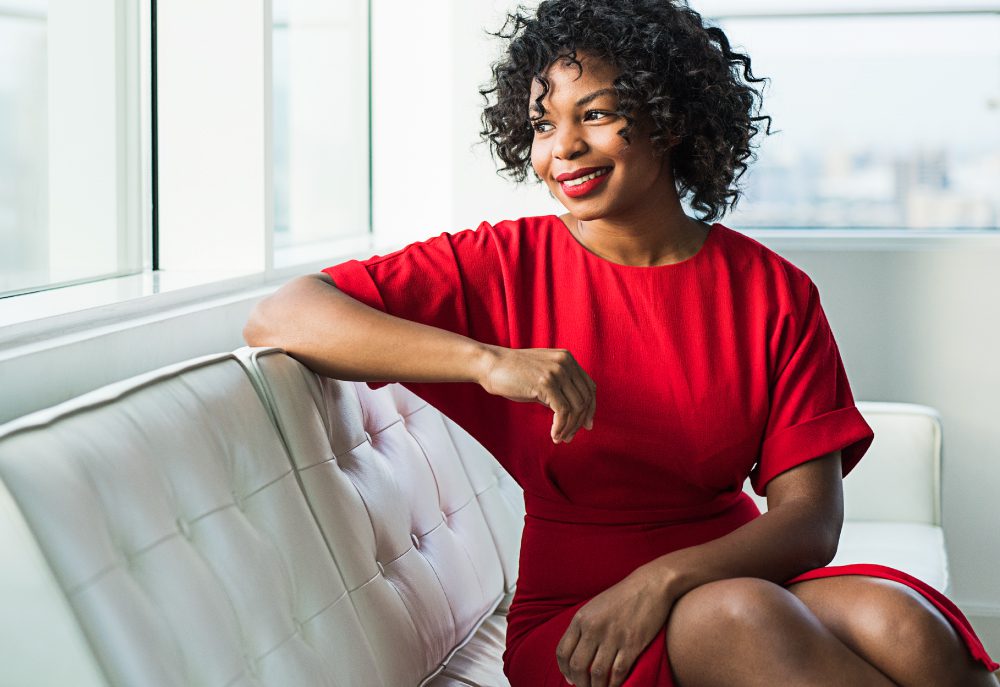 CONTACT US AT
877-721-4547
for your free consultation fill out the form above and talk to our body contouring experts.
Contact us
* Individual results vary. Best results promoted by a healthy lifestyle. Images do not constitute a promise or representation of any particular outcome.
**By submitting an application, I provide my signature authorizing contact from LightRx at the telephone number provided to discuss our services. Calls may be made using automated dialing technology and SMS, I am not required to sign this document as a condition to purchase any goods or services. I understand that I can revoke this consent at any time.